Our Marketing System - The Power of Teamwork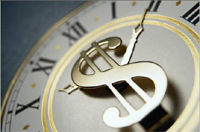 STEVEN & PINA
PROPERTY MARKETING
SPECIALIST & REALTORS
As the leaders of The Double Advantage, it is Steven and Pina's responsibility to make sure that your experience with them is both productive and service driven. As the marketing specialists, Steven and Pina are not only experts in marketing homes but also provide superior service for their many potential buyers. The are committed to service and results.
* Coordinates all advertising, direct mail and world wide web marketing
* Corrdinates property information sheets
* Corrdinates Agent feedback
* In the field looking for or working with your potential buyers
Susan Barker
Office Coordinator
* Coordinates all administrative activities regarding your listing i.e.: showings appointments, signs and lock boxes
* Coordinates all incoming calls and requests all pertinent information from potential buyers
* Coordinates with lawyer, lenders, co-operating brokers involved in the transaction. Their assistance
enables our team to recognize with more accuracy any potential problems and handle them before
they defeat the deal we worked so hard to get for you.
Ron Turk
Mortgage Manager Scotiabank
* Ron Turk is one of the #1 Mortgage managers in Canada for Scotiabank
* Provides mortgages for our sellers and buyers at below posted rates
* Meets our clients at their convenience any time, Ron Turk, bring the bank to you! http://www.ronturk.com/
* Loan insurance - 0% Down (oac), RRrsp, refinancing, loans, second mortgage, programs that save you $ plus much more, Ron Turk your mortgage specialist
We will work for you every step of the way!
Our combination of skill, experience, and technology ensures that we can sell your home for the highest possible price and in the shortest period of time. We have the tools to meet the demands of a highly competitive, modern market.
Our Unique Automated Internet Marketing System
Online Presence: Available 24 hours a day!
Our online marketing system allows us to make information accessible 24-hours a day, and to respond immediately and directly to each and every prospective buyer. From our website, prospective buyers can get information immediately about your home. They can access our site 24 hours a day and view your property listing! Through our Personal Home Search, your listing will be sent by e-mail to every prospective buyer in our database, where your home meets their criteria. Plus it will be e-mailed automatically to future prospective buyers as well.
Traditional Marketing
As soon as you list your home with us, We will enter your home in the Multiple Listing Service (MLS) database. Other agents can immediately access your property information by computer. Plus, your property will be included in any printed MLS books. We also regularly publish in magazines and newspapers in the area and send out direct mail pieces to potential buyers.
Pricing Your Home
When you think about it, there are several other homes for sale competing with your home. We will help you price your home competitively to attract qualified buyers. The way we do this is by generating a Comparative Market Analysis (CMA) report, which will show you a range of prices being paid for homes in your area. You can complete our online form to get a feel for your home's market value.
Every Step Of The Way...
Remember, We will be working for you every step of the way to make sure that you get the highest possible price for your home in the shortest period of time.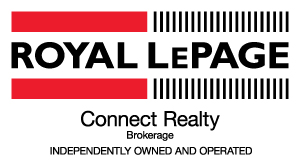 PROFESSIONAL REAL ESTATE SERVICES - Since 1984
THE DOUBLE ADVANTAGE - TORONTO'S BEST MOVE
STEVEN & PINA